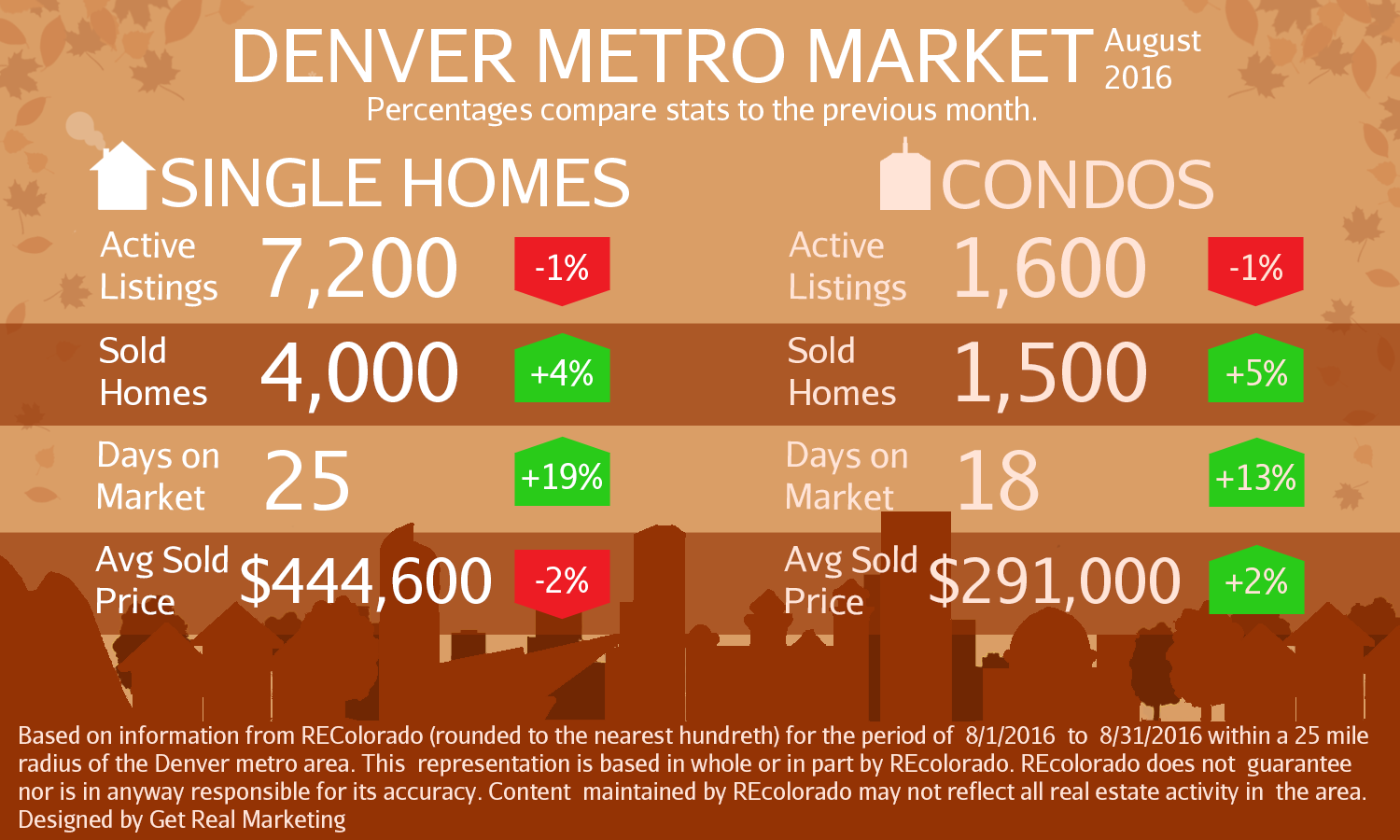 Our real estate market was certainly intense this summer! Compared to last year, the Metro Denver sales volume increased nearly 10%.
Yet the season ended with a bit of a dip. In August there were slightly fewer homes listed (and one average they stayed on the market a few more days).
But a few more buyers went under contract (congrats). While there was an increase in closings, the average sales price actually declined. This makes sense as we saw a number of homeowners reduce their asking price.
Is the Metro Denver market reaching its price-point ceiling? If you have questions about our market, then let's talk today!  #WMDRECares #denverrealestate
Planning to buy or sell soon?
Check out our blog for more tips or contact us for advice:
Windermere Metro Denver Real Estate
(720) 643-4411
metrodenver@windermere.com