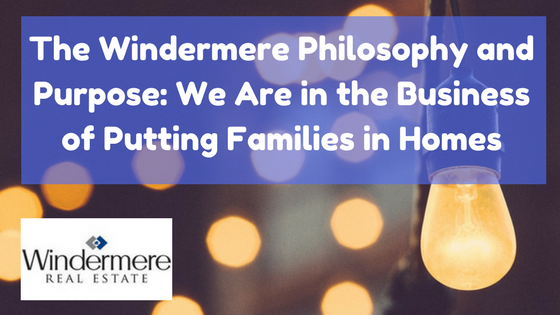 In 2016, over 560k people were homeless. Of those, 206k were families living in the streets. Youth and young adults make up 141k of those numbers. While there are emergency shelters, transitional housing, and safe havens that offer transitional assistance, there are very few organizations working to get families back in homes. We want to change that.
Since our first preparations for launch back in 1988, The Windermere Foundation wanted to expand our giving-back-to-the-community philosophy. We have developed a strong tradition of putting families back in homes. This mission aligns with our business purpose, and allows us to focus 100% of our efforts on those in need. Whether we are helping families who don't have a place to live, providing services to the children of those who are homeless, or helping homeless parents care for themselves and their family, our mission remains the same.
Our specific focus allows us to make a bigger impact. Concentrated giving provides a greater control of how money is spent within a program and project. The beautiful part of our Foundation is seeing immediate results of our efforts in both the community and among our ranks and contributors.
Our united giving program has received extensive media attention and financial support. Even better, we see the direct impact in our local community as people are given a second chance at stability.
Less than 5% of every dollar contributed to the foundation goes toward administration costs, paving the path to a more meaningful, results-driven impact.
We agree that there are many wonderful organizations and causes in need. While we wish we could help everyone, splitting our funds will take away from the capabilities of our organization. We champion this cause because it is near and dear to our hearts and, as a Real Estate company, this is something that aligns with our vision and purpose.
Putting families in homes is what we do. Whether it's using traditional methods, or through the Windermere Foundation, we are dedicated and driven to providing the best possible service.
The Windermere Foundation works well with Community Service Day events or office holiday giving programs. Our love of community is a personal touch that creates a powerful and lasting benefit. Your donations guarantee impact that you can see and guarantee that everyone wins.
We stand by our philosophy and are grateful to those who light the way to success. The homeless in America is not just a statistic. It's our community.
Check out our blog for more tips or contact us for advice:
Windermere Metro Denver Real Estate