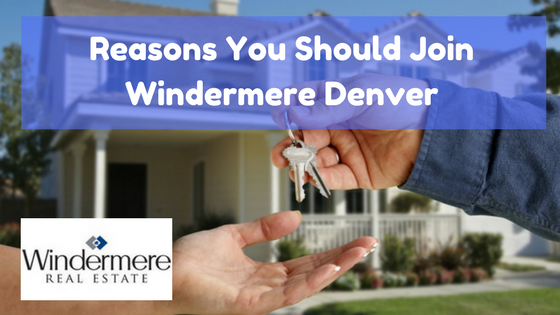 Windermere has always prided itself on three basic principles: hire the best people, give them the best tools, and create thriving communities. Windermere Denver provides a proven process for business growth and development. Our systems and tools are designed to increase your profitability while enhancing your industry expertise so you can take your business to the next level. We do this through quality education, interactive support, by keeping your training focused, and providing an elite experience you can't find anywhere else.
Education
We have always placed a priority on education. Each course is taught by industry professionals who bring integrity and expertise to the classroom and online. We know that every phase of your career is critical, and we'll guide you every step of the way.
Live Learning:
We offer multiple professional development locations within Colorado to fit your needs. From half-day courses to week-long workshops, and network-wide symposiums, we give you the connections and personalized training that only a live, in-person setting can provide. Here are several locations where we offer our services:
Aurora
Cherry Creek
Denver
Boulder
Littleton
Windermere offers pre-licensing and continuing education courses in several education centers within our network. A majority of these courses are state-approved, so you get quality education while satisfying mandatory education requirements.
Online Training:
Your life is busy, but that doesn't mean your education should suffer. Windermere has partnered with OnCourse Learning to provide our agents access to Continuing Education courses through their ProSchools and Career WebSchool campuses. We also offer supplemental courses and additional training for certain states in our  Pre-License classes. That's just the tip of the iceberg. Whether you choose in-person classes or online training, our support network is second-to-none in helping you stay on the path to success.
Support
Whether it's through our education programs or our Leadership Academy, Windermere prides itself on helping you find your path to success. Several of our programs offer customized one-on-one coaching. Our community is dedicated to maintaining quality and integrity, and we are devoted to ensuring your continued education and development.
Training Focused
By using innovative tools and technologies, we can hone our skills to keep up with today's mobile-focused buying experience. Our Professional Development programs ensure that our agents receive only the best training in the industry.
Elite Experience
Our proven success systems are based on many years of real-life, on-the-ground experience. Our Leadership Academy is one of the ways we do this. We want to help you and the agents in your office lead an inspired, high-performing, and profitable life.
Join Windermere Denver today and take the first step toward the career you deserve.