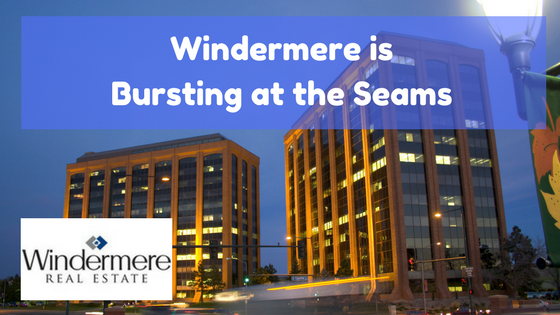 For years now, the economy has been extremely sluggish and hard to predict. But now, things seem to be heading in the opposite direction with bright prospects on the horizon. This is especially true of the real estate market that is starting to show signs of bouncing back significantly.
In the Metro Denver area during 2016, there were over $22 billion in total sales, which translates to a 9% increase from the year before. Because of the vigorous sales, more people are looking to cash in on this by putting their house on the market. More houses is an opportunity for more real estate agents, which means Windermere Real Estate is expanding.
We now have five offices and are looking to recruit people who are interested in choosing a career in the exciting world of real estate. We are currently recruiting for our 4 locations that have opened this year: Boulder, Littleton, Aurora and our new expansion in Palm Springs, California.
For years, the Denver area has been a hotspot for real estate development and listings. But now, the market is expanding into formerly underdeveloped areas such as Littleton and Aurora. Windermere is expanding with those areas. As the market expands and we grow with it, we are also looking for people in the area who want to develop their skills in the real estate industry. We do this through a multi-prong approach.
First, we offer a variety of educational and training opportunities at all of our branches. That means, no matter what area you are located in, there should be a training program that you can get into. Additionally, these professional developments are available in a variety of formats including short seminars and online sessions. We try to be flexible with our opportunities for people to grow with us by giving them every opportunity at all of our branches.
Windermere feels that real estate is a business model that is a great way to create your own pathway to financial independence and success. The expansion of these new offices gives even more opportunities for people to get in on the ground level of what could possibly be the next burgeoning housing market in the country. Through our various programs now in both Colorado and California including our Leadership Academies, you can begin a new career in a field that you can truly allow you to thrive.